Scouts
Purpose of Boy Scout Troop 138:  The Boy Scouts of America is the largest youth organization devoted to helping develop the character, morals, and values of young boys and young men. Scouting was founded on three main pillars: Duty to God, Duty to the Community, and duty to Self Development. These values can be found in the Boy Scout Oath. Scouting is a program that involves the entire family. It is through the support and guidance of the parents that these young men can be successful in the scouting program. Troop 138 is chartered by Sts. Peter and Paul Catholic Church.
Activities of Ministry/Program:  Troop 138 is a very active troop with good leader/parent support. Our goal is to participate in scouting at all levels-local, regional, and national. We have at least one campout/event scheduled each month. Past events have included: Snow skiing trips to West VA, Backpacking the Appalachian Trail, 50-mile canoe trip on the James River, Wilderness Survival campout, Biking Jamestown, and attending local/regional Camporees. We plan for a large trip every other year. Past trips have been Sea Base Scout Camp in the Bahamas and the National Boy Scout Jamboree at Fort A.P. Hill. We participate in the Order of the Arrow- the National Honor Society for scouting. We are also involved in numerous community service projects/events.
Our fundraising program is designed to allow scouts to earn money to pay for their scouting participation. The goal is for every boy to be able to fund his scouting program though fundraising. The money earned can cover yearly dues, campouts, and scouting equipment. It can also be used for big events like summer scout camp, the annual ski trip, and national events. Our fundraising events include: Peanut and Popcorn sales, Annual Christmas Trees Sales, Annual Pancake Breakfast, staffing events at the JPJ Center, and summer car washes.
Contact for Boy Scout Troop 138: Bill Pezalla (434) 996-9662  | wpezalla@gmail.com
Follow Us on Facebook:  Scout Facebook Page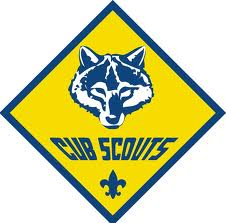 Cub Scout Pack 138
Purpose of Cub Scout Pack 138:  Cub Scout Pack 138 has approximately 50 boys in the group ranging from first to fifth graders. Our pack is active all year round and invites new boys to visit and consider joining anytime during the year. The boys participate in a variety of activities both in their own age-specific dens and as a whole pack.  Scouting encourages boys to achieve a deeper appreciation of others, including peers, parents, and other adults. Early in their Scouting experience, boys learn the value of serving others. Scouting provides boys with a sense that they are important as individuals. They learn that their Scouting family cares about what happens to them. Scouting promotes activities that lead to personal responsibility and high self-esteem. As a result, when hard decisions have to be made, a boy can look at himself in the mirror and be proud.
Activities of Ministry/Program:  Pack meetings are held once a month at Saints Peter and Paul Church. This is where boys gather with their families to receive awards and advancements for the hard work they have put in during the month at their age specific Den meetings. Den meetings are age specific meetings held at different times generally 2-3 times a month.
Contact for Cub Scout Pack 138:  David Seal,  Phone Number: (434) 591-0191, Email Address:  Click Here