Legion of Mary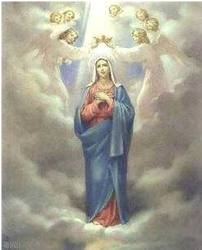 Purpose of Legion of Mary
All are welcome to "come and see". The Legion of Mary is a worldwide organization of men and women, ages 10 though 99, who offer their gifts and talents to their parish priests to aid him in performing spiritual works in the parish and community-at-large.
Activities of Ministry/Program
The Legion's aims are to increase the personal holiness of its members, to foster a deeper devotion to Jesus through Mary and to undertake various apostolic works such as door-to-door evangelization, prison visits, nursing home and shut-in visits, and propagation of the family rosary.
Meeting Information
Meetings are held at Saint Joseph's Shrine of Saint Katherine Drexel in Columbia, in the Parish Hall every Thursday from 10-11:30 a.m.
Contact for Legion of Mary