Religious Education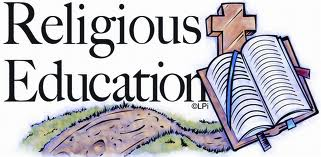 Religious Education Class Registration is now open.
Click here to download:
RE 2017-18 Registration Form 
Contact for Religious Education
Pam Dempsey, Phone Number: (434) 589-5201, Email Address: office@saintspeterpaul.org
Purpose of Religious Education
The mission of Saints Peter and Paul Religious Education program is to provide an atmosphere that supports the families of our parish as they develop a relation-ship with God and the Church Community.  Through our actions, and with the guidance of the Holy Spirit, we answer God's call to "Go into the whole world and proclaim the Gospel…." (Mark 16:15)
This program strives to support our Pastor in assisting parents as their children's primary teachers of the Catholic faith.  Our goal is to help form disciples of Christ who know and love God.  The life of a Christian is a continual process and the Religious Education Program offers a helping hand as our children embark on the journey to learn their faith.
It is our goal to carry out the following:
–      To demonstrate a clear commitment to the practice of family faith formation;
–      To provide families with the necessary tools to guide their children in their faith formation;
–      To provide an environment for all ages to continue to grow in their relationship with God;
–      To encourage children and their families to reach out to others in response to Christ's call.
The Religious Education Program serves the needs of the parish and there are various ways you can help:
–      Catechist:  Aid in the Catholic Formation of the children by sharing your faith as a teacher in the classroom.
–      Assistant Catechist:  Help the regular catechist throughout the year in the classroom.
–      Substitute Catechist:  Serve as a catechist when the regular catechist is unable to attend class.
–      Special Events:  Coordinate one of the special events such as the Living Rosary, Christmas Pageant, 1st Communion and Confirmation celebrations, Advent and Lent activities, and Vacation Bible School.