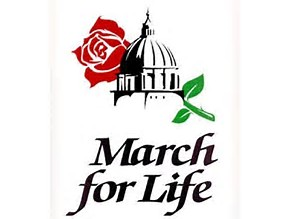 March for Life
Friday January 19th
Sts Peter and Paul Parish has reserved bus transportation for the 2017 "March for Life".
Please sign up now on the sheet in the Commons.
The bus will Depart Sts Peter and Paul at 8am Return at approx 7 to 8pm
Mass will be at 7am with a light breakfast to follow!
Cost is $10 dollars for adult; no charge for students
Please Come Join us in this Respect Life Event!!!!
For more information or to sign up in the Commons after Mass
Contact John Condon: (434) 409-1246 Or Church Office: (434) 589-5201
Please bring lunch, snacks, and water for the day
Dress Warmly