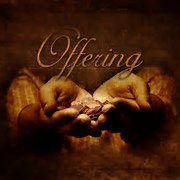 Increased Offertory Program
In the weeks ahead, you will be reading more about a new Increased Offertory Program taking place at our parish. This program is an opportunity for all of us to address the most pressing need in our parish through increased giving—the need of reducing our
debt. Our hope is to increase our weekly collection by at least 20%. Each week, this space in the bulletin will be devoted to reminders and important announcements concerning the Increased Offertory Program. Please be on the lookout for more information about this exciting opportunity.
"Honor the Lord with your wealth, with the first fruits of all your produce."
Proverbs 3:9