Good Shepherd's Ministry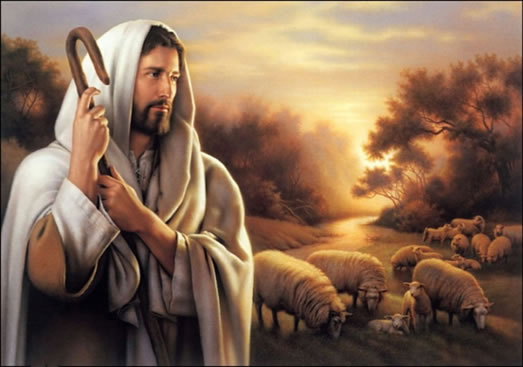 Mission & Philosophy
MISSION
Inspired and nourished by the Gospel and the Church's teaching, The Good Shepherds Ministry of Saints Peter and Paul Catholic Church in Palmyra Virginia, volunteers to work with parishioners in need of help, in collaboration with their family members, to educate and provide short term help with:
Transportation (limited to ambulatory clients) to medical appointments, pharmacy, banking, post office &/or church services.
Health Education/Promotion Services.
Connection to Healthcare providers and community services/agencies.
Meals for those in need of short term assistance.
PHILOSOPHY
"To be able to assist & help the needy & the elderly where they are unable to help themselves."
*All services dependent on the availability of volunteers*
"We are a temporary solution."
---
Client Application
Emergency Contact and Medical Information Form
Want to Volunteer
Contact Us
Up Coming Events
Good Shepherd's Ministry Calendar
---
Available Services:
Available Services List
SPARC – Suicide Prevention & Awareness Resource Council
Order Groceries online – pickup in store
---
Available Resources:
Application for Real Estate Tax Relief for the Elderly & Disabled:
http://fluvannacounty.org/services/commissioner/realestatetaxrelief
http://fluvannacounty.org/content/documents/Comrev/Forms/Tax_Relief_Application.pdf
A PDF Guide to Senior Resources In and Around Fluvanna County
fluvannacounty.org/content/documents/Senior%20Resources/SeniorResourcesGuideWebLinks.pdf
Home Healthcare and Assisted Living Facilities in the Palmyra and Charlottesville Area (2016)
Quit Smoking Community – Informing people about the dangers of smoking
https://QuitSmokingCommunity.org
Addiction Resources fro those recovering from addiction and alcohol abuse
Addictioncenter.com is an organized web guide that connects individuals who are struggling with addiction, and their loved ones, to treatment options, information and the help they need. With over 20 million people in the United States struggling with addiction, our organization has recognized, actively engaged and supported faith-based involvement in addressing substance abuse and mental health.
www.addictioncenter.com/treatment/faith-based-drug-rehab
Faith and Religion in Recovery
www.drugrehab.com/recovery/faith-and-religion-in-recovery/
www.advancedrecoverysystems.com/resources/
The George Washington University Support Service
https://smokefree.gwu.edu/gw-community-cessation-support-resources
Indian Health Service